28.09.2022 / Théâtre de l'Octogone
Peter Doherty & Frédéric Lo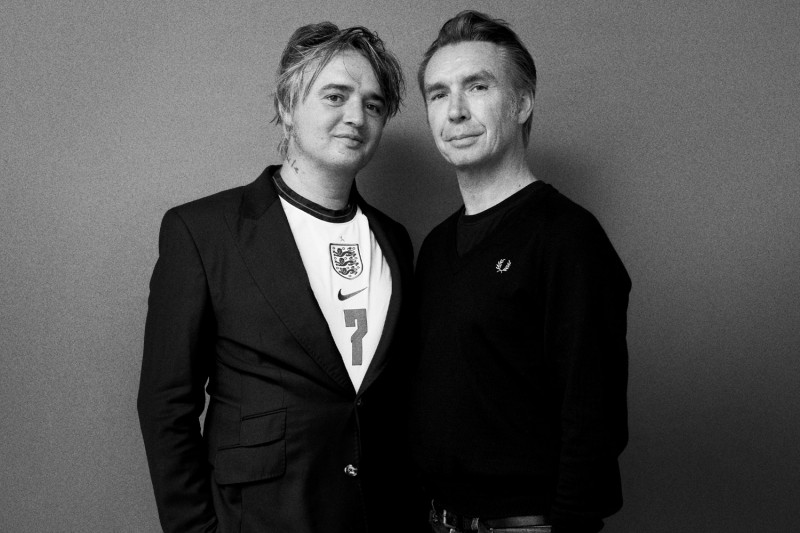 Venue
Théâtre de l'Octogone
Written and produced by Frédéric Lo 'The Fantasy Life of Poetry & Crime' was recorded at Cateuil in Étretat (Normandy) and Studio Water Music in Paris and mixed by François Delabrière at Studio Moderne, Paris. All words are by Peter Doherty and music by Frédéric Lo.
Frédéric Lo is a French musician, musical director, composer, arranger, music producer and singer-songwriter. Living in Paris, Lo is most notably known for his work in duet with Daniel Darc and for his work with Pony Pony Run Run, Stephan Eicher, Maxime Le Forestier, Christophe Honoré and Alex Beaupain.
'The Fantasy Life of Poetry & Crime' is another beguiling left turn by one of our most prolific artists, Peter Doherty. Peter's deft lyricism combined with Frederick's delicious francophone musical arrangements is a marriage made in heaven.
Peter Doherty has released nine albums: three with The Libertines - 'Up The Bracket' (2002), 'The Libertines'(2004) & 'Anthems For Doomed Youth'(2015); three with Babyshambles 'Down In Albion' (2005), 'Shotters Nation' (2007) & 'Sequel To The Prequel'(2013); two solo albums 'Grace/Wastelands' (2009) &'Hamburg Demonstrations'(2017); and one as Peter Doherty & The Puta Madres (2019).
Go back