06.12.2019 / ONO
WintersHome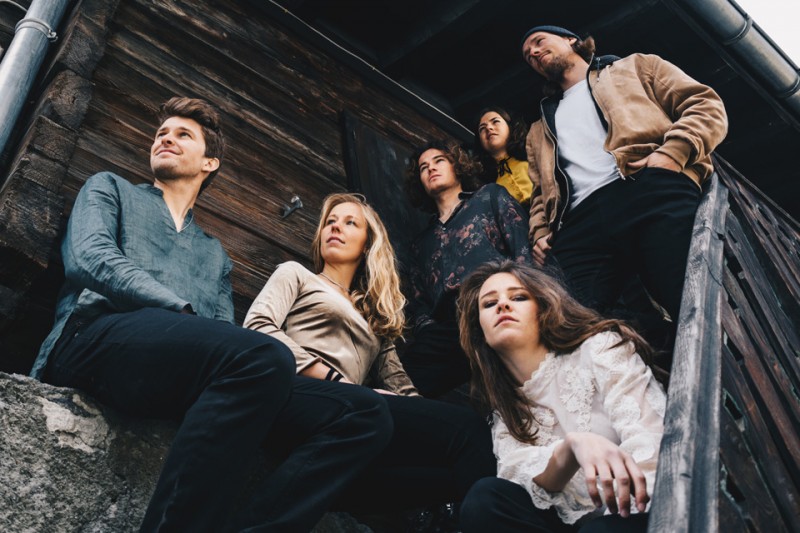 They are children of the snow. Wintershome belong as intimately to winter as a fisherman does to his trawler. The group inhabit the snowy season, like a boat bobbing about on the ocean. With them, you can feel the biting wind and look up at the watery sky stretching to the horizon.
Winter. The season is inextricably bound up with Wintershome. It gave birth to them and now gives them refuge, inspiration and nourishment. Hear them talk about a glacier, the Gornergrat near Zermatt where they come from, and you'll understand. It features on the album cover, the obvious choice. The glacier represents the love and the mystery that they demand when combining lyrics with melody. A glacier is a moving, living thing; it has a history, it takes away and then gives again, a long time later, while we teeter on the edge of oblivion.
Wintershome are a sister and two brothers, Maria, Pirmin and Elia, plus Romaine and her brother Joel and Rebecca, their friend since childhood. They have known each other since their first halting steps on skis. They are not a group, nor simply a bunch of youngsters aged between 23 and 27. Their relationship is much more subtle than that. There is something of the clan about them. They are a siblinghood, come down from the mountains to speak to us about Nature, to lift us out of the bleakness of the world with voices that shine like the sun's rays glinting off a mountain brook.
Wintershome is a house where everyone, from the cellar to the attic, contributes their part, drawn from the rude bounty of the world. It is a workshop of artisans, a place where one person feels the weight of another's pebble to assess how well it will skim, where one person blows on another's dried leaf to see how lightly it flutters through the air, and where another person contemplates the branches brought from an earthly epic to judge the rhythm of their rattle. And they take all this and simmer it in the pot bubbling on the family hearth to create their songs, a blend of sadness, intensity, beauty and hope. And the crowd go home with a little hoard of fresh melodies picked from the mountainside like a dose of dewdrops gathered at dawn on a summer's day.
Wintershome were born of the snow. And through them, winter has become a season of warmth and light.
Go back