15.11.2019 / Kaufleuten
Lisa Stansfield : affection 2019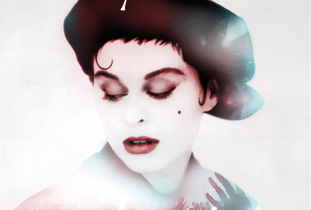 Kaufleuten, Zurich :
https://kaufleuten.ch
Tickets :
https://kaufleuten.ch
Lisa Stansfield announces a run of dates in October and November 2019 to mark the 30th anniversary release of her debut solo album 'Affection'.

"At the beginning, there was a little bit of fear about it, but we thought 'F*ck it, let's get on with it and see what happens'."

What happened was a multi-platinum album that, on its release in 1989, went onto sell over 5 million copies worldwide, winning 3 BRIT Awards, 2 Ivor Novello Awards, a Silver Clef Award, an ASCAP Award and, overseas, a Billboard Music Award, a World Music Award, and 2 Grammy nominations. Its singles 'All Around The World' (which did indeed become massive across the globe), 'What Did I Do To You', 'Live Together', 'You Can't Deny It' and 'This Is The Right Time' exploded onto the airwaves and introduced Lisa and her unique brand of soul, R&B and Brit-house to the masses.
Now, on its 30th anniversary, the album will be celebrated with a tour that will see Lisa and her prodigious band perform the hits and more from 'Affection', alongside favourites and classics from Lisa's seven subsequent solo records.

Most recently earMUSIC announced the release of the Deluxe edition of Lisa Stansfield's 2018 album 'Deeper'. Originally released in April 2018 the record, Lisa's eighth studio album, was acclaimed on its release and charted at number 15 in the UK Official Album Chart. This deluxe edition includes the original 13 tracks, plus an 80 minute bonus CD including 4 brand new live recordings, remixes of 'Billionaire', 'Deeper' and 'Never Ever' as well as a new version of 'There Goes My Heart (Again)' from the 2014 album 'Seven'. Remixes of 'Never Ever' charted as the #1 most added song in the Billboard Dance Club Songs Chart.
Go back