13.10.2019 / X-Tra
Pixies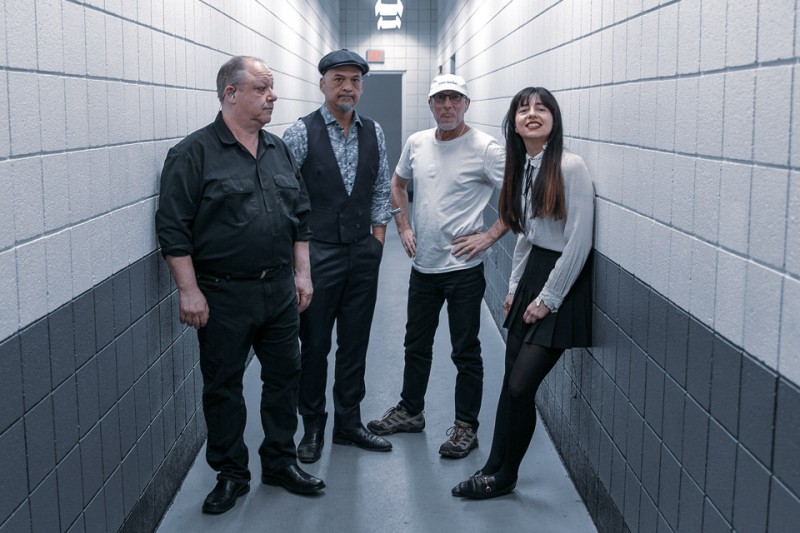 Support Act :
Blue Red Shoes
While Pixies have been acclaimed as the most influential, pioneering band of the late 80s alt/rock movement, having blazed the trail for artists from Nirvana to Radiohead to Pearl Jam, today, a whole new generation of music fans is discovering the band's iconic "loudquietloud" signature sound. After five genre-defining studio albums -- including the now-Platinum-certified
Doolittle
— Pixies disbanded in 1993, and then launched their reunion tour in April 2004, playing to sell-out crowds across the globe for 15 years, a far longer period of time than they were a band originally. But writing, recording and releasing new music was something that the band had been wanting to do for a long time, so they secretly booked studio time in Wales for the fall of 2012. Six days into the recording, founding bassist Kim Deal decided to leave the band; Black Francis, Joey Santiago and David Lovering made the decision to carry on, finishing and releasing the band's first studio album in more than two decades, 2014's
Indie Cindy.
Also wanting to play live, the three began working with a number of touring bassists, including former A Perfect Circle bassist, Paz Lenchantin who came out on the road with the band in 2014. The band welcomed her as Pixies' permanent bassist in 2016.
Also in 2016, Pixies released its second post-reunion studio album,
Head Carrier
which was also Lenchantin's recording debut with the band. As the UK's
DIY
put it, "They're back. They're still brilliant. God save the Pixies."
December 2018 saw the band holed up at Dreamland Studios near Woodstock, NY with producer Tom Dalgety where they recorded their second album as a unit, "Beneath the Eyrie" out on September 13, 2019.
Go back